Policies and Tools for Mainstreaming 1.5 Lifestyles
The project connects an analysis of individual lifestyle perspectives, on household level, with policies and socio-economic structures, on all levels from the international to the local. The project uses quantitative and qualitative methods, country-level assessments, sector-based case studies, as well as innovative participatory formats and a broad range of communication methods, in order to understand how 1.5 degree lifestyles could be mainstreamed.
PSLifestyle
Co-Creating a Positive and Sustainable Lifestyle Tool with and for European Citizens
PSLifestyle, a newly-launched Horizon 2020 project, is closing the gap between climate awareness and individual action. The project aims to deeply engage with and mobilise individuals in eight European countries to adopt positive, sustainable, and healthier lifestyles by helping them reduce their environmental impact.
The 4i-TRACTION analyses what transformative EU climate policy could look like. Based on a stock-take of existing climate policies and their performance, it will spell out a number of policy avenues and develop an overarching governance framework for EU climate and energy policies. The project's analytical lense are the four cross-cutting core challenges, the "4 i's": fostering breakthrough innovation, shifting investment and finance, rolling out the infrastructure for a climate-neutral and resilient economy, and integration of solutions across sectors.
CAMPAIGNers - Citizens Acting on Mitigation Pathways through Active Implementation of a Goal-setting Network
Low-carbon lifestyles – from eating less meat, swapping the car for a bike, and switching to energy efficient devices – can help reduce greenhouse gas emissions. The EU-funded CAMPAIGNers project aims to revolutionise the way lifestyle transformation research is conducted and how it informs policies. Specifically, it will move from hypothetical citizen behaviour to the implementation of a goal-setting network where over 100 000 citizens receive and create challenges to try out tailored adaptations to their daily routines via an engaging app. The project will identify the barriers and enablers across 5 continents and 16 major cities. The findings will be used to design feasible pathways to reducing greenhouse gas emissions.
NDC ASPECTS provides inputs to the GST and supports the potential revision of existing NDCs as well as development of new NDCs for the post-2030 period. The project particularly focuses on four sectoral systems: energy-intensive industries, transport & mobility (land-based transport and international aviation & shipping), buildings, and agriculture, forestry & land-use. For each of those sectors we undertake "Sectoral Conversation" to co-create evidence-based narratives with sectoral experts and stakeholders. These narratives can then be translated into global pathways informing the Global Stocktake as well as national pathways for strategically selected countries for each of the four sectors. All Rights Reserved. The sole responsibility for the content of this website lies with the authors. It does not necessarily reflect the opinion of the European Union. Neither the European Climate, Infrastructure and Environment Executive Agency (CINEA) nor the European Commission are responsible for any use that may be made of the information contained therein.
EU funding acknowledgment This project has received funding from the European Union's Horizon 2020 research and innovation programme under grant agreement No 101003656.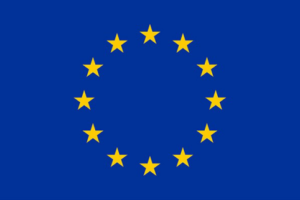 The website www.fulfill-sufficiency.eu is managed by the Jacques Delors Institute and is subject to the terms of use (available here) and privacy policy (available here) of the Jacques Delors Institute's website.