 FULFILL understands the sufficiency principle as creating the social, infrastructural, and regulatory conditions for changing individual and collective lifestyles in a way that reduces energy demand and greenhouse gas emissions to an extent that they remain within planetary boundaries, and simultaneously contributes to societal well-being. 
This implies that we take an output-oriented perspective on sufficiency. Hence, we focus on measuring and understanding lifestyles that have high probability to lead to a reduction in carbon emissions and the protection of ecosystems to stay within the planetary boundaries while sustaining and increasing quality of life. Sufficiency as overarching principle
enables (structural) change but also needs enabling structures
On the individual level, this should partially be visible in individual reduction-oriented behaviours (e.g., no car usage and higher usage of public transport), a low overall carbon footprint but also in people's values and attitudes (a high willingness to reduce consumption).
On a meso and macro level this should be visible through the provision of infrastructures, that enable individuals to choose options that follow the principles of sufficiency (e.g. accessibility to services without a car for all) or the organisation of local communities (e.g. community gardening projects providing citizens with the opportunity to grow the ingredients for a healthy vegetarian diet). Also, legislation and policies (i.e., prescribing to provide space for bikes or line-drying in buildings) is highly relevant in order to let people live more sufficiency oriented.

Sufficiency measures taken by individuals due to permanent lifestyle changes
Sufficiency
infra-
structures
Physical and non-physical infrastructures enabling sufficiency habits
Sufficiency
societal
framework

Institutions, legislation, norms enabling sufficiency habits and sufficiency infrastructural change All Rights Reserved. The sole responsibility for the content of this website lies with the authors. It does not necessarily reflect the opinion of the European Union. Neither the European Climate, Infrastructure and Environment Executive Agency (CINEA) nor the European Commission are responsible for any use that may be made of the information contained therein.
EU funding acknowledgment This project has received funding from the European Union's Horizon 2020 research and innovation programme under grant agreement No 101003656.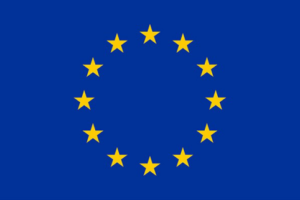 The website www.fulfill-sufficiency.eu is managed by the Jacques Delors Institute and is subject to the terms of use (available here) and privacy policy (available here) of the Jacques Delors Institute's website.